Il cinema è una delle mie passioni (dopo enogastronomia e viaggi). Vi segnalo, tra i tanti film che ho guardato (e riguardo) volentieri, quelli a tema enogastronomico che mi sono piaciuti di più. Credo che anche il cinema, le serie e i documentari contribuiscano alla cultura enogastronomica.
Questa pagina invece l'ho dedicata alle letture: libri di ricette, di cucina, di letteratura sulla cultura enogastronomica e classici romanzi a tema.
Se una sera non sapete che vedere, eccovi qualche suggerimento di film su cibo e vino indubbiamente interessanti.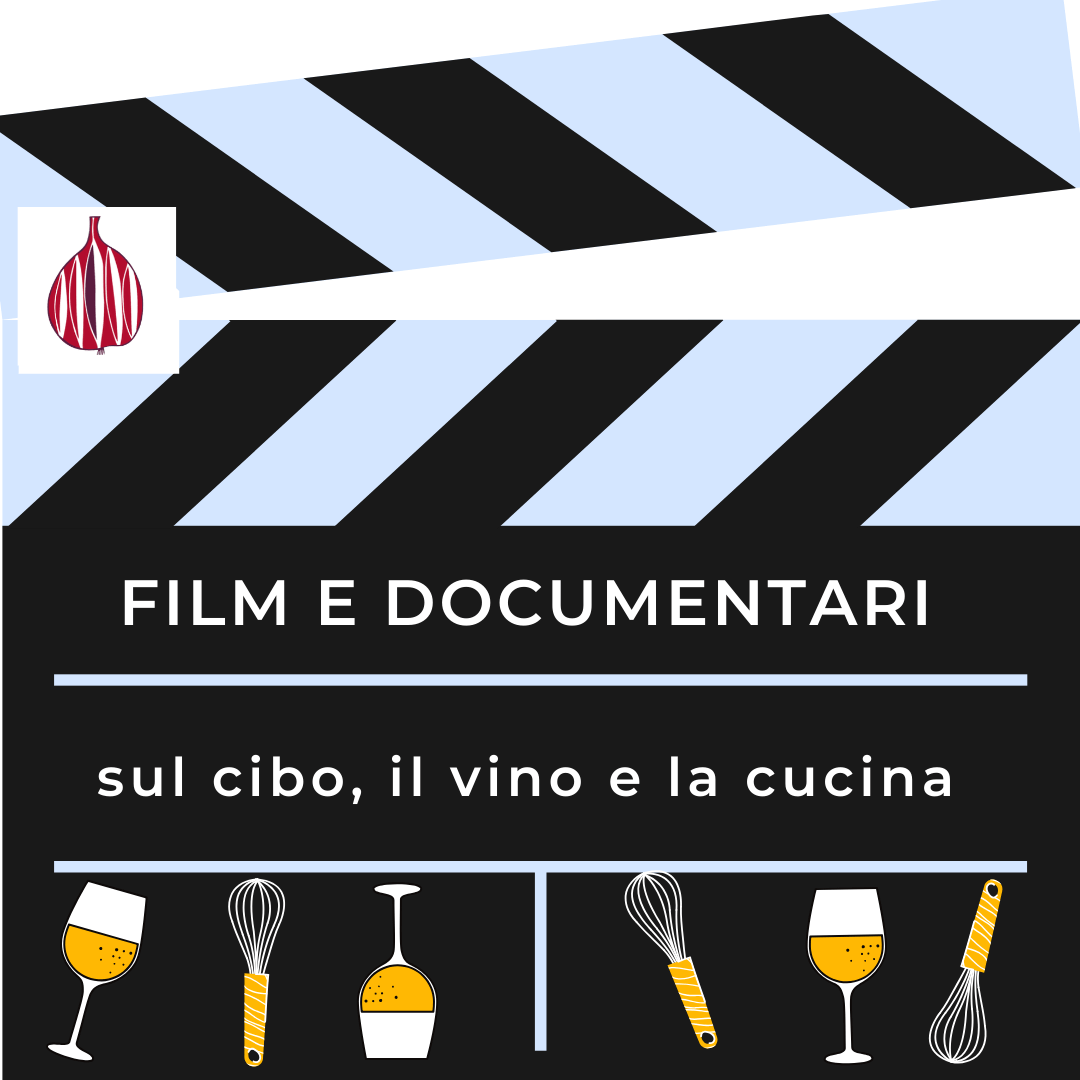 Film su cibo e vino
Il pranzo di Babette, Stéphane Audran, Birgitte Federspiel, Bodil Kjer, Danimarca 1987.
Chocolat, Juliette Binoche, Leslie Caron, Alfred Molina, Johnny Depp 2000.
Sideways – In viaggio con Jack, Paul Giamatti, Virginia Madsen, Sandra Oh 2004.
Ratatouille, Pixar 2007.
Julie & Julia, con Meryl Streep and Amy Adams, USA 2009.
Chef, con Jean Reno, Michaël Youn 2012.
Angels' Share – La parte degli angeli, Ken Loach 2012.
Midnight diner: Tokyo stories, Netflix serie 2009. Guarda il trailer.
Le ricette della signora Toku, di Naomi Kawase, 2015.
Documentari su cibo e vino
Un mondo di obesi, ArteTV 2020.
Punkovino. Tour europeo alla scoperta dei punk del vino, ArteTV 2019.
Rotten, Zero Point Zero, Docuserie 2018. Guarda il trailer.
Cooked, di Michael Pollan 2016. Guarda il trailer.
Chef's Table, di David Gelb 2015 e seguenti (serie su Netflix).
Jiro Dreams of Sushi, di David Gelb 2011 (serie su Netflix).
Jamie Oliver, The Naked Chef, 1999ff.
Jamie's Kitchen, 2002.
Jamie's American Food Revolution, 2010-2011. Guarda il sito.
Jamie's Great Italian Escape, 2011.
The Birth of Saké, 2015. Guarda il trailer.